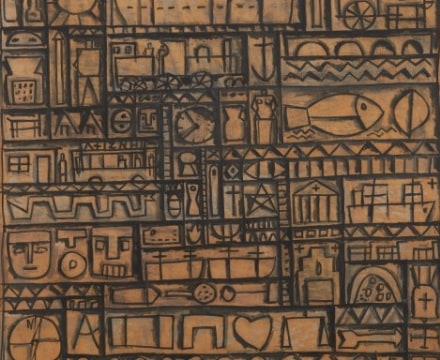 The Art Newspaper
"Joaquín Torres-García, mapped and remapped" by Mostafa Heddaya
June 18, 2018
Acquavella Galleries' exhibition of the Uruguay-born Modernist is a primer for the unitiated and a treasury of rarely seen gems.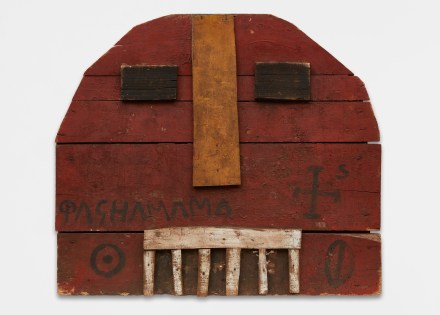 The New York Times
10 Galleries to Visit Now on the Upper East Side
April 27, 2018
By Martha Schwendener

The Upper East Side — the area called "above East 50th Street" on gallery apps like See Saw and Artforum — is thriving. It's also experiencing an art-fair effect, with international galleries opening project spaces or satellite galleries in a highly concentrated area: where collectors and curators stay when visiting New York. The galleries that have opened additional spaces on the Upper East Side in recent years include Almine Rech, Boers-Li, Clearing, Galeria Nara Roesler, Galerie Buchholz, Mendes Wood DM and, next month, Kurimanzutto, from Mexico City. I chose shows that were viewable at the time, and I could have provided a list of another 10 galleries just as strong — and another 10 after that. Here is what you can see right now.

ACQUAVELLA GALLERIES through May 25; 18 East 79th Street, acquavellagalleries.com. The most traditional European gallery experience can be had at Acquavella Galleries, housed in a French neo-Classical-style townhouse. "The Worlds of Joaquín Torres-García" offers a survey of the work of this Uruguayan-born artist (1874-1949), who lived in Paris and New York during vital creative periods. A collage with a label for bullion "en cubitos" playfully shows off his Cubist knowledge, while a pair of painted overalls titled "New York Suit" (1920s) feels very New York Dada. The rest of the gallery has paintings made of grids filled with images of architectural fragments and symbols from history, various religions or perhaps dreams.