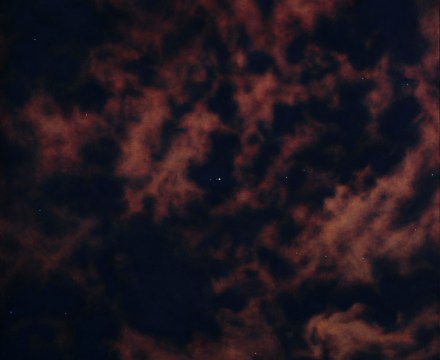 The Art Newspaper
Damian Loeb's Starry Skies
March 2, 2017
Need to put things into a cosmic perspective? Head to Acquavella Galleries in New York for Damian Loeb's solo exhibition, Sgr A*—after Sagittarius A*, the black hole at the centre of our galaxy—which opens tonight, 2 March (until 4 April). The show features a dozen new oil on linen works based on the artist's digital photographs of the skies and astronomical phenomena, including the bright green swirl of the Aurora Borealis, caught on a plane ride over the Dakotas, and the depths of the Milky Way. Many of the images, such as the tiny black spot of Mercury in front of the sun or Jupiter and its moons, were, surprisingly, shot from the rooftop of the downtown Manhattan building where Loeb lives and works. The autodidact artist transforms the images into meticulous paintings in his basement studio, a tech and gadget lover's dream, with live video feed of the city (which can zoom in on buildings to an almost disturbing degree), drawers full of digital cameras and lenses and a nook outfitted with recording studio equipment that the artist has rejigged so that faders can be used to flip through or manipulate images. Observing and shooting the sky is a cathartic experience for Loeb. "The Earth and all of the BS on it is a very small part of the universe," he says.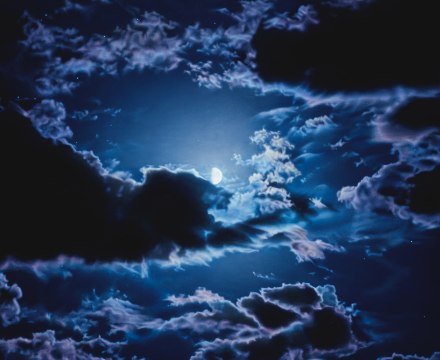 1st Dibs Introspective Magazine
Damian Loeb's Paintings are Truly Out of This World
March 20, 2017
By Hilarie M. Sheets
The New York artist has been studying astronomy and high-tech photography to produce works that reveal the wonders of space.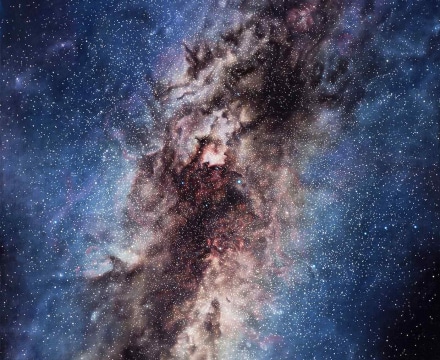 Financial Times
How to Spend It
March 2, 2017
By Christina Ohly Evans
Out of this world: Damian Loeb's celestial paintings at Acquavella Galleries. The artist's new series explores visions of the universe.